Catch some waves this summer!
Welcome to Centro Náutico Ski-Bus, a company with more than 30 years of experience in the world of water sports. Our passion is to provide our clients with unforgettable moments full of fun and adventure in each summer season.
Since our inception in 1991, we have enthusiastically dedicated ourselves to offering a wide range of water activities that cater to all tastes and ages. Whether you want to experience the thrill of water skiing and wakeboarding or just relax in our comfortable hammocks in the sun, in the Centro Náutico Ski-Bus you will find options for all experience levels and preferences.
We are proud to have a highly professional team who is committed to providing clear instructions and personalized attention to make your experience extraordinary and worry-free.
In addition, our privileged location in the beautiful Costa Brava gives us an impressive natural environment to enjoy our water activities. The crystal clear waters and dream beaches become the perfect setting to create unforgettable memories in company.
Discover everything we have prepared for you and live unique experiences on the water with us!
Challenge yourself in water sports!
Whether you are looking for an experience full of speed and excitement or prefer to relax and enjoy the aquatic environment, we have something for everyone. Our main objective is to provide you with an unforgettable experience in the water, always prioritizing your safety and well-being.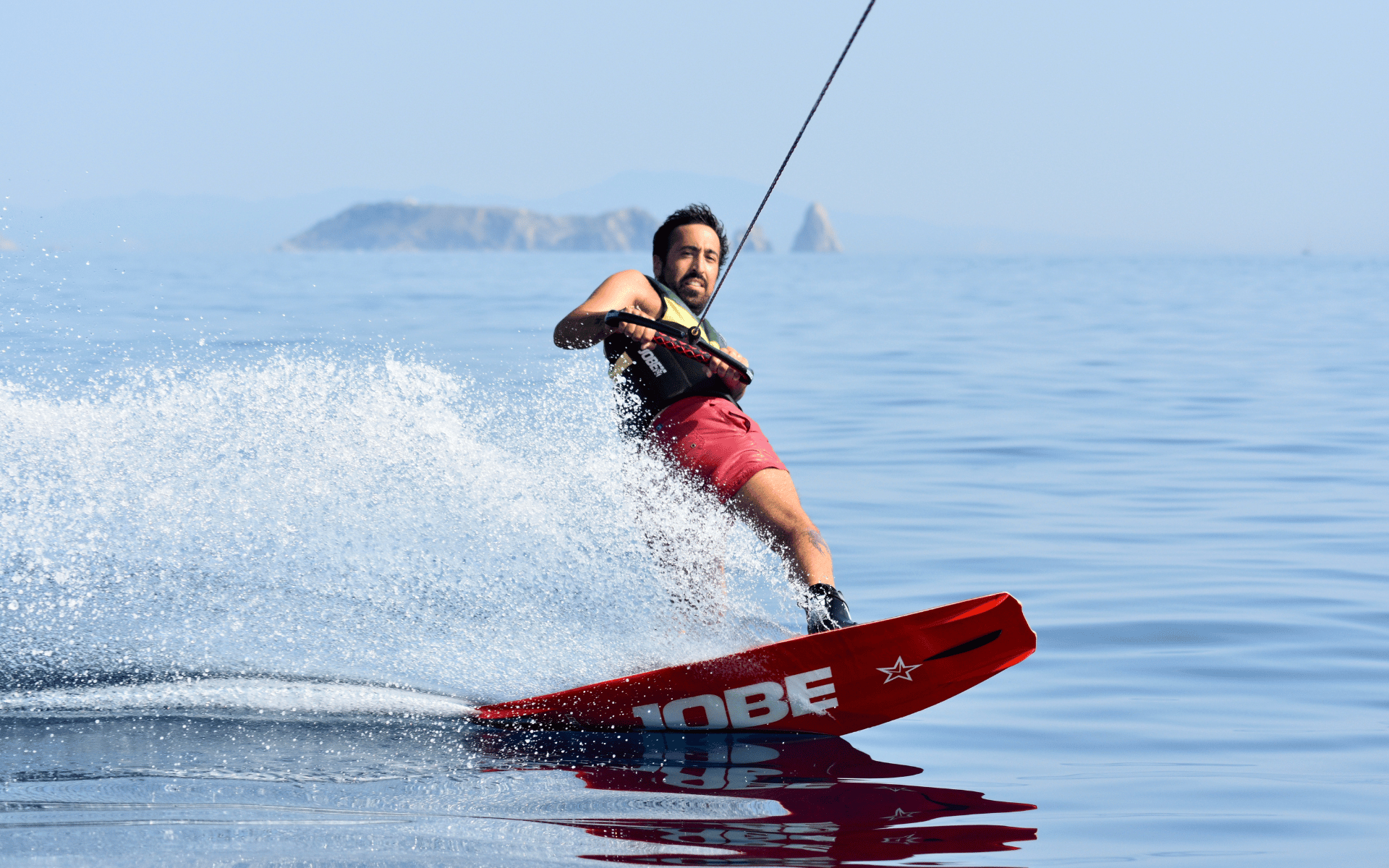 What we offer? Sunbed and umbrella rental, so you can relax in the sun without worrying about bringing your own equipment. Also, if you are looking for a little more adventure, we offer intensive courses in water skiing and wakeboarding. Our expert instructors will guide you and teach you the necessary techniques to fully enjoy these exciting water activities.
In Ski Bus, we are proud to provide a exceptional service to each of our clients. Our goal is to exceed your expectations and help you enjoy your time on the coast to the fullest. Whether you prefer to relax in a shady hammock or glide across the waves waterskiing and wakeboarding, we're here to provide you with an enjoyable and satisfying experience.
In addition, we are proud to offer an exceptional experience to affordable prices. We understand that fun in the water shouldn't be limited by budget, which is why we strive to keep prices competitive without compromising the quality of our services. We want everyone to have the opportunity to enjoy our activities without worrying about excessive costs.
So let us take care of the details while you relax and enjoy the beach. Trust in Ski Bus to provide you with quality services and a pleasant experience in the water.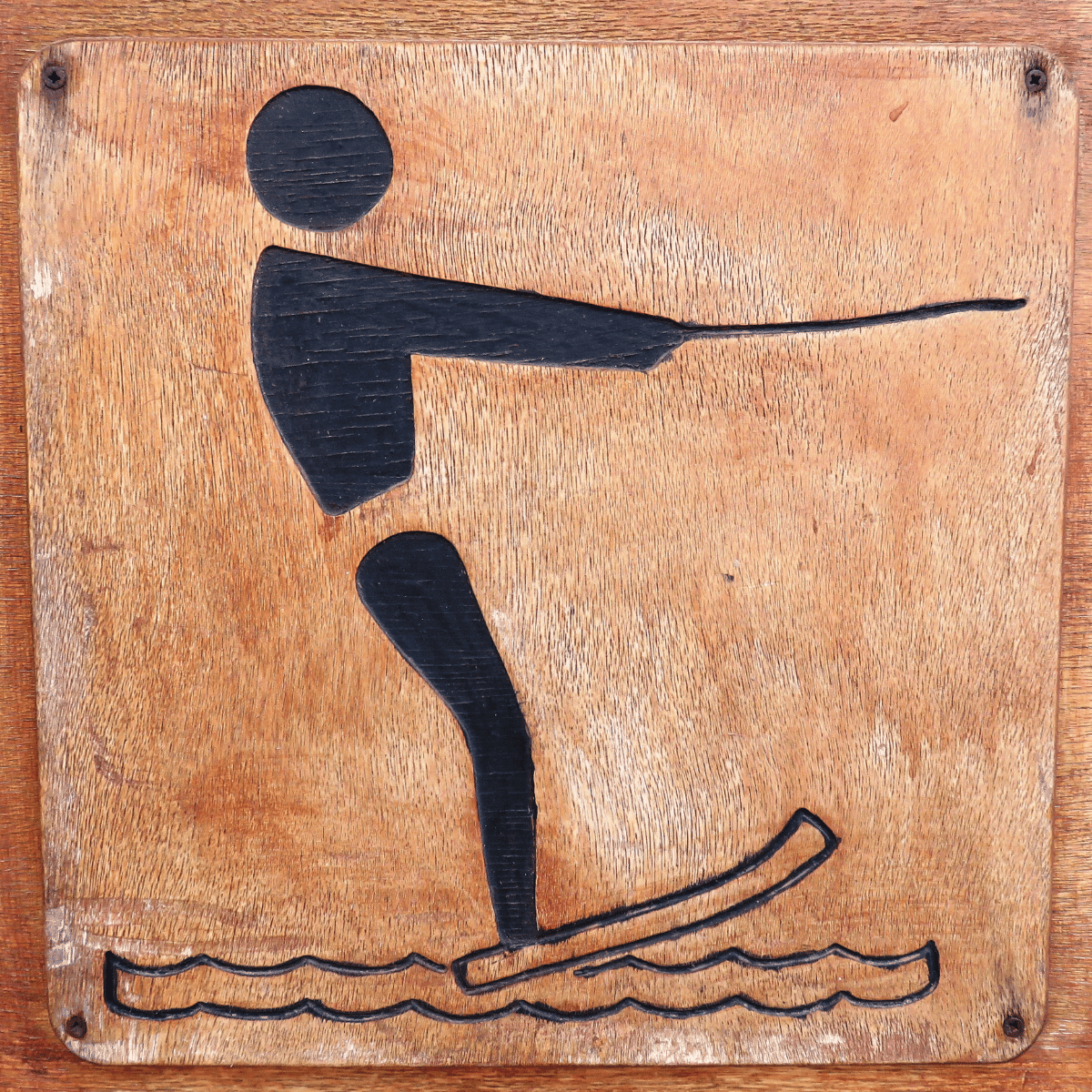 Everybody believes in something. Ski-Bus believes in excitement, fun and connection with nature through water sports.
Contact us
Cheap prices
At our company, we strive to offer competitive and affordable prices so that everyone can enjoy our water activities.
Security First
Safety is our top priority. We have a highly trained team and follow strict security measures to guarantee the protection and well-being of our clients.
Professional and experienced staff
Our extensive experience in the sector and our professional team allow us to offer an unforgettable and satisfactory experience to our clients.
Here are some tips: distribute your weight evenly, hold on tight to the handles, bend your knees, look straight ahead, follow the skipper's instructions, relax and enjoy, and always wear a life jacket.
The kayak, an Inuit vessel for hunting and fishing in the Arctic, popularized in Europe and North America in the 19th century. It evolved with new materials and became an Olympic sport in 1972. Today it is a recreational and sporting activity all around the world.
Wakeboarding is an exciting water sport using a board similar to a snowboard and towed by a motor boat. Tony Finn invented the first board in the 1980s and today it is one of the most popular water sports, with competitions and events all around the world.